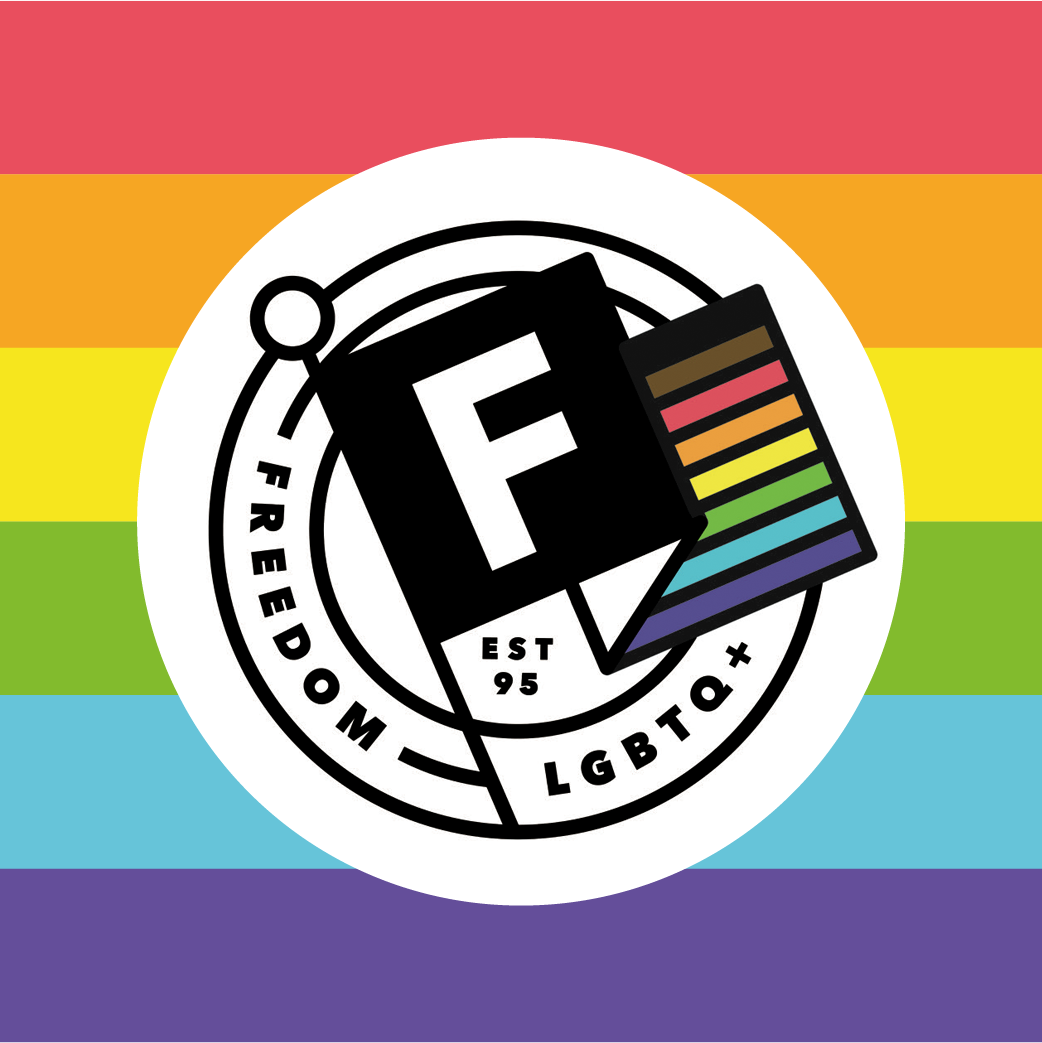 Today marks 25 years since Freedom Youth started in 1995! I've been going since year 10, so during secondary school – so this awesome organisation has been a big part of my life, and it's been a massive honour and joy to be a member that supports LGBTQ+ young people. So it's exciting to say that Freedom is turning 25!
For those who are unaware of what Freedom Youth do, it's a place that is open to anyone questioning their sexuality or gender and is supported by a team of friendly and knowledgeable LGBTQ+ youth
workers.When I found Freedom, I had come out as bisexual to myself and other people. But I didn't know anyone else who was in the LGBTQ+ community. But Freedom acted as a place where I could be myself, no labels attached. And going every Tuesday, and now Wednesday, was the best choice – I've met so many amazing people who I now consider some of my closet friends. Another plus is that it has helped me become more proud of myself, and it's all because Freedom is such an awesome space that's free of judgement.
So happy 25th Birthday Freedom Youth – you're such an awesome, amazing and supportive place and you've helped me make some of the best friends imaginable! Here's to another 25 years!